{"id":4256302399619,"title":"(Christmas sale) -- LED Stick Figure Kit","handle":"halloween-led-stick-figure-kit","description":"\u003cdiv\u003e\n\u003ch4 class=\"p1\"\u003e\u003cspan\u003eStand out on your next Halloween costume party with our all new versatile glowing stick costume! \u003c\/span\u003e\u003c\/h4\u003e\n\u003c\/div\u003e\n\u003cdiv\u003e\u003cimg src=\"https:\/\/media2.giphy.com\/media\/f7dofsYKTBzyh6zVEJ\/giphy.gif\" alt=\"Image result for led stick figure costume\" width=\"359\" height=\"178\"\u003e\u003c\/div\u003e\n\u003cdiv\u003e\n\u003cdiv\u003eIf you are looking for a unique and fun costume for your next costume party or Halloween, this light up stick figure costume will for sure leave everyone SPOOKED! \u003c\/div\u003e\n\u003c\/div\u003e\n\u003cdiv\u003e\u003cimg src=\"https:\/\/media.giphy.com\/media\/ibdjbdeWra2zdlXRlC\/giphy.gif\" width=\"363\" height=\"363\"\u003e\u003c\/div\u003e\n\u003cdiv\u003e\n\u003cp class=\"p1\"\u003e\u003cspan class=\"s1\"\u003e\u003cstrong\u003eLED Stick Figure Kit\u003c\/strong\u003e is a LED stickman costume that is versatile as it is bendable and can be formed to any shape and design you want. It can also be cut to any size to perfectly suit your desired costume. It has a different color bright lights and has three modes which is steady, slow flashing and quick flashing. \u003c\/span\u003e\u003c\/p\u003e\n\u003cp class=\"p1\"\u003e\u003cspan class=\"s1\"\u003e\u003cimg src=\"https:\/\/cdn.shopify.com\/s\/files\/1\/0148\/0451\/6918\/products\/71StfGIcjZL._SL1000_large.jpg?v=1568694965\"\u003e\u003c\/span\u003e\u003c\/p\u003e\n\u003cp class=\"p1\"\u003e\u003cstrong\u003eLED Stick Figure Kit\u003c\/strong\u003e\u003cspan\u003e \u003c\/span\u003eis perfect for wandering and spooking people solo and with your group of friends. It is also ideal not just for Halloween but as for\u003cspan\u003e \u003c\/span\u003e\u003cstrong\u003eevents\u003c\/strong\u003e,\u003cspan\u003e \u003c\/span\u003e\u003cstrong\u003eparties\u003c\/strong\u003e,\u003cspan\u003e \u003c\/span\u003e\u003cstrong\u003eget togethers\u003c\/strong\u003e\u003cspan\u003e \u003c\/span\u003eand\u003cspan\u003e \u003c\/span\u003e\u003cstrong\u003eother occasions as well\u003c\/strong\u003e. \u003c\/p\u003e\n\u003cp class=\"p1\"\u003e\u003cspan class=\"s1\"\u003e\u003cimg src=\"https:\/\/cdn.shopify.com\/s\/files\/1\/0148\/0451\/6918\/products\/ALL2_900x_480x480_4308b9ee-dcc0-4c0a-888e-2e484d8bddbd_large.jpg?v=1568694981\" alt=\"\" width=\"393\" height=\"393\"\u003e\u003c\/span\u003e\u003c\/p\u003e\n\u003cp class=\"p1\"\u003e\u003cspan class=\"s1\"\u003e\u003cspan\u003eThe \u003c\/span\u003e\u003cb\u003eclothing is not included\u003c\/b\u003e\u003cspan\u003e in the package, but it can be easily pinned, sewn, or attached in your choice of fabric or clothing.\u003c\/span\u003e\u003cspan\u003e \u003c\/span\u003e\u003cspan\u003eIt has an ON\/OFF SWITCH and battery operated of 4 AA BATTERIES.\u003c\/span\u003e\u003c\/span\u003e\u003c\/p\u003e\n\u003cp class=\"p1\"\u003e\u003cspan class=\"s1\"\u003e\u003cspan\u003e\u003c\/span\u003e\u003c\/span\u003e\u003cb\u003e\u003cstrong\u003eProduct Specifications: \u003c\/strong\u003e\u003c\/b\u003e\u003c\/p\u003e\n\u003c\/div\u003e\n\u003cdiv\u003e\n\u003cul\u003e\n\u003cli\u003e\u003cspan class=\"basic-word\"\u003e\u003cspan\u003eEL Wire 3 light modes: steady on, slow flashing, quick flashing\u003c\/span\u003e\u003c\/span\u003e\u003c\/li\u003e\n\u003cli\u003eWorking temperature: - 40°C to 80°C\u003c\/li\u003e\n\u003cli\u003eLifetime: \u0026gt;12,000 hours\u003c\/li\u003e\n\u003cli\u003ePowered by: 2 x AA batteries (not included)\u003c\/li\u003e\n\u003cli\u003e8 Colors: Red, Orange, Yellow, Blue, Purple, Pink, White, Green\u003cb\u003e\u003cstrong\u003e\u003cspan\u003e.\u003c\/span\u003e\u003c\/strong\u003e\u003c\/b\u003e\n\u003c\/li\u003e\n\u003c\/ul\u003e\n\u003cp\u003e\u003cimg src=\"https:\/\/cdn.shopify.com\/s\/files\/1\/0148\/0451\/6918\/files\/Screenshot_2019-09-20_at_10.51.59_AM_large.png?v=1568947984\" alt=\"\" width=\"410\" height=\"410\"\u003e\u003c\/p\u003e\n\u003cp\u003e\u003cb\u003ePackage Included: \u003c\/b\u003e\u003c\/p\u003e\n\u003cul\u003e\n\u003cli\u003e\u003cspan id=\"productTitle\" class=\"a-size-large\"\u003eAdult El Wire from head to arm:2.6m\u003c\/span\u003e\u003c\/li\u003e\n\u003cli\u003e\u003cspan id=\"productTitle\" class=\"a-size-large\"\u003eAdult El Wire\u003cspan\u003e for chest\u003c\/span\u003e:0.8m\u003c\/span\u003e\u003c\/li\u003e\n\u003cli\u003e\u003cspan id=\"productTitle\" class=\"a-size-large\"\u003eAdult El Wire\u003cspan\u003e for pants\u003c\/span\u003e:2.2m\u003c\/span\u003e\u003c\/li\u003e\n\u003cli\u003e\u003cspan id=\"productTitle\" class=\"a-size-large\"\u003eChildren El Wire\u003cspan\u003e \u003c\/span\u003efrom head to arm:2.2m\u003c\/span\u003e\u003c\/li\u003e\n\u003cli\u003e\u003cspan id=\"productTitle\" class=\"a-size-large\"\u003eChildren El Wire\u003cspan\u003e for chest\u003c\/span\u003e:0.6m\u003c\/span\u003e\u003c\/li\u003e\n\u003cli\u003e\u003cspan id=\"productTitle\" class=\"a-size-large\"\u003eChildren El Wire\u003cspan\u003e for pants\u003c\/span\u003e:1.6m\u003c\/span\u003e\u003c\/li\u003e\n\u003cli\u003e\u003cspan class=\"basic-word\"\u003e\u003cspan\u003eAdapter*1\u003c\/span\u003e\u003c\/span\u003e\u003c\/li\u003e\n\u003cli\u003eBattery box (2 AAs not included)*1 \u003c\/li\u003e\n\u003cli\u003eOn\/off switch*1\u003c\/li\u003e\n\u003c\/ul\u003e\n\u003c\/div\u003e","published_at":"2019-10-23T03:21:34-06:00","created_at":"2019-10-23T03:32:47-06:00","vendor":"www.kamory-us.com","type":"","tags":[],"price":1998,"price_min":1998,"price_max":1998,"available":true,"price_varies":false,"compare_at_price":null,"compare_at_price_min":0,"compare_at_price_max":0,"compare_at_price_varies":false,"variants":[{"id":30711524032643,"title":"Adult size \/ Red","option1":"Adult size","option2":"Red","option3":null,"sku":"","requires_shipping":true,"taxable":false,"featured_image":null,"available":true,"name":"(Christmas sale) -- LED Stick Figure Kit - Adult size \/ Red","public_title":"Adult size \/ Red","options":["Adult size","Red"],"price":1998,"weight":200,"compare_at_price":null,"inventory_management":null,"barcode":""},{"id":30711524065411,"title":"Adult size \/ Pink","option1":"Adult size","option2":"Pink","option3":null,"sku":"","requires_shipping":true,"taxable":false,"featured_image":null,"available":true,"name":"(Christmas sale) -- LED Stick Figure Kit - Adult size \/ Pink","public_title":"Adult size \/ Pink","options":["Adult size","Pink"],"price":1998,"weight":200,"compare_at_price":null,"inventory_management":null,"barcode":""},{"id":30711524098179,"title":"Adult size \/ Blue","option1":"Adult size","option2":"Blue","option3":null,"sku":"","requires_shipping":true,"taxable":false,"featured_image":null,"available":true,"name":"(Christmas sale) -- LED Stick Figure Kit - Adult size \/ Blue","public_title":"Adult size \/ Blue","options":["Adult size","Blue"],"price":1998,"weight":200,"compare_at_price":null,"inventory_management":null,"barcode":""},{"id":30711524130947,"title":"Adult size \/ Green","option1":"Adult size","option2":"Green","option3":null,"sku":"","requires_shipping":true,"taxable":false,"featured_image":null,"available":true,"name":"(Christmas sale) -- LED Stick Figure Kit - Adult size \/ Green","public_title":"Adult size \/ Green","options":["Adult size","Green"],"price":1998,"weight":200,"compare_at_price":null,"inventory_management":null,"barcode":""},{"id":30711524163715,"title":"Adult size \/ Orange","option1":"Adult size","option2":"Orange","option3":null,"sku":"","requires_shipping":true,"taxable":false,"featured_image":null,"available":true,"name":"(Christmas sale) -- LED Stick Figure Kit - Adult size \/ Orange","public_title":"Adult size \/ Orange","options":["Adult size","Orange"],"price":1998,"weight":200,"compare_at_price":null,"inventory_management":null,"barcode":""},{"id":30711524196483,"title":"Adult size \/ Yellow","option1":"Adult size","option2":"Yellow","option3":null,"sku":"","requires_shipping":true,"taxable":false,"featured_image":null,"available":true,"name":"(Christmas sale) -- LED Stick Figure Kit - Adult size \/ Yellow","public_title":"Adult size \/ Yellow","options":["Adult size","Yellow"],"price":1998,"weight":200,"compare_at_price":null,"inventory_management":null,"barcode":""},{"id":30711524229251,"title":"Child size \/ Red","option1":"Child size","option2":"Red","option3":null,"sku":"","requires_shipping":true,"taxable":false,"featured_image":null,"available":true,"name":"(Christmas sale) -- LED Stick Figure Kit - Child size \/ Red","public_title":"Child size \/ Red","options":["Child size","Red"],"price":1998,"weight":200,"compare_at_price":null,"inventory_management":null,"barcode":""},{"id":30711524262019,"title":"Child size \/ Pink","option1":"Child size","option2":"Pink","option3":null,"sku":"","requires_shipping":true,"taxable":false,"featured_image":null,"available":true,"name":"(Christmas sale) -- LED Stick Figure Kit - Child size \/ Pink","public_title":"Child size \/ Pink","options":["Child size","Pink"],"price":1998,"weight":200,"compare_at_price":null,"inventory_management":null,"barcode":""},{"id":30711524294787,"title":"Child size \/ Blue","option1":"Child size","option2":"Blue","option3":null,"sku":"","requires_shipping":true,"taxable":false,"featured_image":null,"available":true,"name":"(Christmas sale) -- LED Stick Figure Kit - Child size \/ Blue","public_title":"Child size \/ Blue","options":["Child size","Blue"],"price":1998,"weight":200,"compare_at_price":null,"inventory_management":null,"barcode":""},{"id":30711524327555,"title":"Child size \/ Green","option1":"Child size","option2":"Green","option3":null,"sku":"","requires_shipping":true,"taxable":false,"featured_image":null,"available":true,"name":"(Christmas sale) -- LED Stick Figure Kit - Child size \/ Green","public_title":"Child size \/ Green","options":["Child size","Green"],"price":1998,"weight":200,"compare_at_price":null,"inventory_management":null,"barcode":""},{"id":30711524360323,"title":"Child size \/ Orange","option1":"Child size","option2":"Orange","option3":null,"sku":"","requires_shipping":true,"taxable":false,"featured_image":null,"available":true,"name":"(Christmas sale) -- LED Stick Figure Kit - Child size \/ Orange","public_title":"Child size \/ Orange","options":["Child size","Orange"],"price":1998,"weight":200,"compare_at_price":null,"inventory_management":null,"barcode":""},{"id":30711524393091,"title":"Child size \/ Yellow","option1":"Child size","option2":"Yellow","option3":null,"sku":"","requires_shipping":true,"taxable":false,"featured_image":null,"available":true,"name":"(Christmas sale) -- LED Stick Figure Kit - Child size \/ Yellow","public_title":"Child size \/ Yellow","options":["Child size","Yellow"],"price":1998,"weight":200,"compare_at_price":null,"inventory_management":null,"barcode":""}],"images":["\/\/cdn.shopify.com\/s\/files\/1\/0029\/1841\/6482\/products\/110_1e1f5df6-7692-4ab8-b2e2-c5079d713030.jpg?v=1571823167","\/\/cdn.shopify.com\/s\/files\/1\/0029\/1841\/6482\/products\/112_252e21b5-ba70-4666-9385-bb6ed382aa2b.jpg?v=1571823167","\/\/cdn.shopify.com\/s\/files\/1\/0029\/1841\/6482\/products\/113_fc3e5e82-1ed6-4d48-bcc5-f8959c989cc8.jpg?v=1571823167","\/\/cdn.shopify.com\/s\/files\/1\/0029\/1841\/6482\/products\/114.jpg?v=1571823167"],"featured_image":"\/\/cdn.shopify.com\/s\/files\/1\/0029\/1841\/6482\/products\/110_1e1f5df6-7692-4ab8-b2e2-c5079d713030.jpg?v=1571823167","options":["Size","Color"],"media":[{"alt":null,"id":5282137309315,"position":1,"preview_image":{"aspect_ratio":1.0,"height":800,"width":800,"src":"https:\/\/cdn.shopify.com\/s\/files\/1\/0029\/1841\/6482\/products\/110_1e1f5df6-7692-4ab8-b2e2-c5079d713030.jpg?v=1571823167"},"aspect_ratio":1.0,"height":800,"media_type":"image","src":"https:\/\/cdn.shopify.com\/s\/files\/1\/0029\/1841\/6482\/products\/110_1e1f5df6-7692-4ab8-b2e2-c5079d713030.jpg?v=1571823167","width":800},{"alt":null,"id":5282137342083,"position":2,"preview_image":{"aspect_ratio":1.0,"height":1000,"width":1000,"src":"https:\/\/cdn.shopify.com\/s\/files\/1\/0029\/1841\/6482\/products\/112_252e21b5-ba70-4666-9385-bb6ed382aa2b.jpg?v=1571823167"},"aspect_ratio":1.0,"height":1000,"media_type":"image","src":"https:\/\/cdn.shopify.com\/s\/files\/1\/0029\/1841\/6482\/products\/112_252e21b5-ba70-4666-9385-bb6ed382aa2b.jpg?v=1571823167","width":1000},{"alt":null,"id":5282137374851,"position":3,"preview_image":{"aspect_ratio":1.0,"height":1000,"width":1000,"src":"https:\/\/cdn.shopify.com\/s\/files\/1\/0029\/1841\/6482\/products\/113_fc3e5e82-1ed6-4d48-bcc5-f8959c989cc8.jpg?v=1571823167"},"aspect_ratio":1.0,"height":1000,"media_type":"image","src":"https:\/\/cdn.shopify.com\/s\/files\/1\/0029\/1841\/6482\/products\/113_fc3e5e82-1ed6-4d48-bcc5-f8959c989cc8.jpg?v=1571823167","width":1000},{"alt":null,"id":5282137407619,"position":4,"preview_image":{"aspect_ratio":1.0,"height":1000,"width":1000,"src":"https:\/\/cdn.shopify.com\/s\/files\/1\/0029\/1841\/6482\/products\/114.jpg?v=1571823167"},"aspect_ratio":1.0,"height":1000,"media_type":"image","src":"https:\/\/cdn.shopify.com\/s\/files\/1\/0029\/1841\/6482\/products\/114.jpg?v=1571823167","width":1000}],"content":"\u003cdiv\u003e\n\u003ch4 class=\"p1\"\u003e\u003cspan\u003eStand out on your next Halloween costume party with our all new versatile glowing stick costume! \u003c\/span\u003e\u003c\/h4\u003e\n\u003c\/div\u003e\n\u003cdiv\u003e\u003cimg src=\"https:\/\/media2.giphy.com\/media\/f7dofsYKTBzyh6zVEJ\/giphy.gif\" alt=\"Image result for led stick figure costume\" width=\"359\" height=\"178\"\u003e\u003c\/div\u003e\n\u003cdiv\u003e\n\u003cdiv\u003eIf you are looking for a unique and fun costume for your next costume party or Halloween, this light up stick figure costume will for sure leave everyone SPOOKED! \u003c\/div\u003e\n\u003c\/div\u003e\n\u003cdiv\u003e\u003cimg src=\"https:\/\/media.giphy.com\/media\/ibdjbdeWra2zdlXRlC\/giphy.gif\" width=\"363\" height=\"363\"\u003e\u003c\/div\u003e\n\u003cdiv\u003e\n\u003cp class=\"p1\"\u003e\u003cspan class=\"s1\"\u003e\u003cstrong\u003eLED Stick Figure Kit\u003c\/strong\u003e is a LED stickman costume that is versatile as it is bendable and can be formed to any shape and design you want. It can also be cut to any size to perfectly suit your desired costume. It has a different color bright lights and has three modes which is steady, slow flashing and quick flashing. \u003c\/span\u003e\u003c\/p\u003e\n\u003cp class=\"p1\"\u003e\u003cspan class=\"s1\"\u003e\u003cimg src=\"https:\/\/cdn.shopify.com\/s\/files\/1\/0148\/0451\/6918\/products\/71StfGIcjZL._SL1000_large.jpg?v=1568694965\"\u003e\u003c\/span\u003e\u003c\/p\u003e\n\u003cp class=\"p1\"\u003e\u003cstrong\u003eLED Stick Figure Kit\u003c\/strong\u003e\u003cspan\u003e \u003c\/span\u003eis perfect for wandering and spooking people solo and with your group of friends. It is also ideal not just for Halloween but as for\u003cspan\u003e \u003c\/span\u003e\u003cstrong\u003eevents\u003c\/strong\u003e,\u003cspan\u003e \u003c\/span\u003e\u003cstrong\u003eparties\u003c\/strong\u003e,\u003cspan\u003e \u003c\/span\u003e\u003cstrong\u003eget togethers\u003c\/strong\u003e\u003cspan\u003e \u003c\/span\u003eand\u003cspan\u003e \u003c\/span\u003e\u003cstrong\u003eother occasions as well\u003c\/strong\u003e. \u003c\/p\u003e\n\u003cp class=\"p1\"\u003e\u003cspan class=\"s1\"\u003e\u003cimg src=\"https:\/\/cdn.shopify.com\/s\/files\/1\/0148\/0451\/6918\/products\/ALL2_900x_480x480_4308b9ee-dcc0-4c0a-888e-2e484d8bddbd_large.jpg?v=1568694981\" alt=\"\" width=\"393\" height=\"393\"\u003e\u003c\/span\u003e\u003c\/p\u003e\n\u003cp class=\"p1\"\u003e\u003cspan class=\"s1\"\u003e\u003cspan\u003eThe \u003c\/span\u003e\u003cb\u003eclothing is not included\u003c\/b\u003e\u003cspan\u003e in the package, but it can be easily pinned, sewn, or attached in your choice of fabric or clothing.\u003c\/span\u003e\u003cspan\u003e \u003c\/span\u003e\u003cspan\u003eIt has an ON\/OFF SWITCH and battery operated of 4 AA BATTERIES.\u003c\/span\u003e\u003c\/span\u003e\u003c\/p\u003e\n\u003cp class=\"p1\"\u003e\u003cspan class=\"s1\"\u003e\u003cspan\u003e\u003c\/span\u003e\u003c\/span\u003e\u003cb\u003e\u003cstrong\u003eProduct Specifications: \u003c\/strong\u003e\u003c\/b\u003e\u003c\/p\u003e\n\u003c\/div\u003e\n\u003cdiv\u003e\n\u003cul\u003e\n\u003cli\u003e\u003cspan class=\"basic-word\"\u003e\u003cspan\u003eEL Wire 3 light modes: steady on, slow flashing, quick flashing\u003c\/span\u003e\u003c\/span\u003e\u003c\/li\u003e\n\u003cli\u003eWorking temperature: - 40°C to 80°C\u003c\/li\u003e\n\u003cli\u003eLifetime: \u0026gt;12,000 hours\u003c\/li\u003e\n\u003cli\u003ePowered by: 2 x AA batteries (not included)\u003c\/li\u003e\n\u003cli\u003e8 Colors: Red, Orange, Yellow, Blue, Purple, Pink, White, Green\u003cb\u003e\u003cstrong\u003e\u003cspan\u003e.\u003c\/span\u003e\u003c\/strong\u003e\u003c\/b\u003e\n\u003c\/li\u003e\n\u003c\/ul\u003e\n\u003cp\u003e\u003cimg src=\"https:\/\/cdn.shopify.com\/s\/files\/1\/0148\/0451\/6918\/files\/Screenshot_2019-09-20_at_10.51.59_AM_large.png?v=1568947984\" alt=\"\" width=\"410\" height=\"410\"\u003e\u003c\/p\u003e\n\u003cp\u003e\u003cb\u003ePackage Included: \u003c\/b\u003e\u003c\/p\u003e\n\u003cul\u003e\n\u003cli\u003e\u003cspan id=\"productTitle\" class=\"a-size-large\"\u003eAdult El Wire from head to arm:2.6m\u003c\/span\u003e\u003c\/li\u003e\n\u003cli\u003e\u003cspan id=\"productTitle\" class=\"a-size-large\"\u003eAdult El Wire\u003cspan\u003e for chest\u003c\/span\u003e:0.8m\u003c\/span\u003e\u003c\/li\u003e\n\u003cli\u003e\u003cspan id=\"productTitle\" class=\"a-size-large\"\u003eAdult El Wire\u003cspan\u003e for pants\u003c\/span\u003e:2.2m\u003c\/span\u003e\u003c\/li\u003e\n\u003cli\u003e\u003cspan id=\"productTitle\" class=\"a-size-large\"\u003eChildren El Wire\u003cspan\u003e \u003c\/span\u003efrom head to arm:2.2m\u003c\/span\u003e\u003c\/li\u003e\n\u003cli\u003e\u003cspan id=\"productTitle\" class=\"a-size-large\"\u003eChildren El Wire\u003cspan\u003e for chest\u003c\/span\u003e:0.6m\u003c\/span\u003e\u003c\/li\u003e\n\u003cli\u003e\u003cspan id=\"productTitle\" class=\"a-size-large\"\u003eChildren El Wire\u003cspan\u003e for pants\u003c\/span\u003e:1.6m\u003c\/span\u003e\u003c\/li\u003e\n\u003cli\u003e\u003cspan class=\"basic-word\"\u003e\u003cspan\u003eAdapter*1\u003c\/span\u003e\u003c\/span\u003e\u003c\/li\u003e\n\u003cli\u003eBattery box (2 AAs not included)*1 \u003c\/li\u003e\n\u003cli\u003eOn\/off switch*1\u003c\/li\u003e\n\u003c\/ul\u003e\n\u003c\/div\u003e"}
(Christmas sale) -- LED Stick Figure Kit
(Christmas sale) -- LED Stick Figure Kit
Stand out on your next Halloween costume party with our all new versatile glowing stick costume!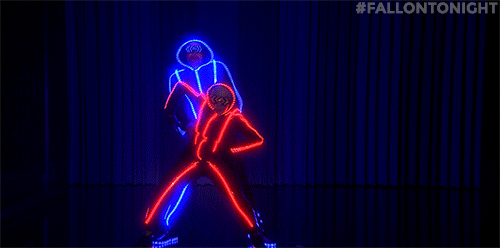 If you are looking for a unique and fun costume for your next costume party or Halloween, this light up stick figure costume will for sure leave everyone SPOOKED!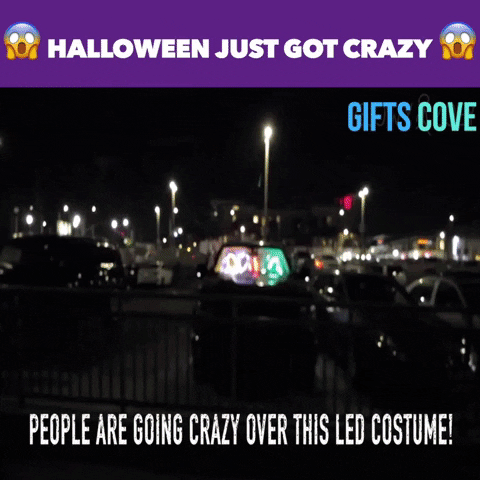 LED Stick Figure Kit is a LED stickman costume that is versatile as it is bendable and can be formed to any shape and design you want. It can also be cut to any size to perfectly suit your desired costume. It has a different color bright lights and has three modes which is steady, slow flashing and quick flashing. 
LED Stick Figure Kit is perfect for wandering and spooking people solo and with your group of friends. It is also ideal not just for Halloween but as for events, parties, get togethers and other occasions as well. 
The clothing is not included in the package, but it can be easily pinned, sewn, or attached in your choice of fabric or clothing. It has an ON/OFF SWITCH and battery operated of 4 AA BATTERIES.
Product Specifications: 
EL Wire 3 light modes: steady on, slow flashing, quick flashing

Working temperature: - 40°C to 80°C
Lifetime: >12,000 hours
Powered by: 2 x AA batteries (not included)
8 Colors: Red, Orange, Yellow, Blue, Purple, Pink, White, Green

.
Package Included: 
Adult El Wire from head to arm:2.6m

Adult El Wire

 for chest

:0.8m
Adult El Wire

 for pants

:2.2m
Children El Wire

 

from head to arm:2.2m
Children El Wire

 for chest

:0.6m
Children El Wire

 for pants

:1.6m

Adapter*1

Battery box (2 AAs not included)*1 
On/off switch*1